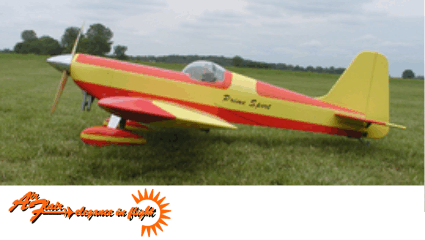 One of the products Air Flair sells is Made in the USA Model Airplanes. A more complete list of their products is provided by Made in America Secrets, to review their list click here.

For more information about Air Flair and its American Made products see the following:
Consider our Quality Model Kits when comparing with other kits.
Air Flair, Inc. is a privately owned manufacturer of R/C Model Kits in Indianapolis, Indiana. Donald
Riggin, Air Flair, Inc. owner, is committed to a personal sales relationship with his customers. That
truly means an Air Flair Kit is bought, built, and shipped with the owner's direct involvement!
Air Flair has eighteen different, hand-crafted high-quality, kits for sale. Please look at
our models by clicking the link for a plane listed below.