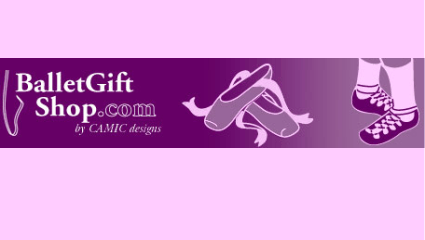 One of the products Ballet Gift Shop sells is Made in America Ballet Gifts. A more complete list of their products is provided by Made in America Secrets, to review their list click here.

For more information about Ballet Gift Shop and its Made in the USA products see the following:
Ballet Gift Shop, now in its 6th year, is a family-owned and operated company situated at the foothills of the Rocky Mountains in Centennial, Colorado. With the goal of helping ballet companies raise money for their performances, Ballet Gift Shop is dedicated to providing dance-inspired gift items at reasonable prices so that ballet companies can truly profit.
Years of experience in a variety of dance styles has given the designs at Ballet Gift Shop a true authenticity of form, line, and costume.
With a strong desire to keep business in America, we strive to offer only American-made products. We manufacture many of these items in-house using as many American-made supplies as possible. We also work with a number of USA manufacturers and artisans to bring you a wider variety of dance gifts and keepsakes.
What started as ornament designs for 36 characters from the Nutcracker Ballet, has grown to include nearly 200 different character designs from 14 performances and numerous dance styles in over 30 different product lines. We have helped raise thousands of dollars for dance performances since we began during the 2007 Nutcracker season.
- See more at: http://www.balletgiftshop.com/about.php#sthash.2ncSGpqt.dpuf